Welcome to Successful Breastfeeding

​I'm Kelly, Successful Breastfeeding's founder and CEO.

I've made it my personal mission to reach as many parents as possible (like you!), and bring you lactation care like you've never experienced before, won't get anywhere else.

My lactation experts and I are committed to your success, and we go above and beyond to provide you and your baby with the evidence based care you deserve.

Lactation support is not created equal. Our experts have the certification and experience we need to help you have the Successful Breastfeeding Experience you're hoping for.

You've got this momma, and I'm here to help!
---
Let me guide you.

Tell me where you are in your journey, and I'll take you to the most appropriate resource for where you are right now.
I'm pregnant


​Congratulations! We've got the perfect prenatal resource for you. Go grab it now.

I've just had my baby

Welcome to the new parent club! Now is the perfect time to have an expert at your side. Get same day support now.

Tongue Tie Help

Breastfeeding hurts? Or baby has some weird symptoms? Don't panic, we've got this.
​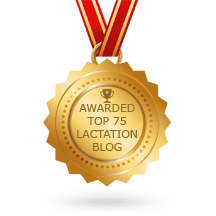 © 2020 Successful Breastfeeding, LLC. All Rights Reserved

Successful Breastfeeding